Dream Makers

Cooperative mixed reality experience

Dream Makers

Cooperative mixed reality experience

Dream Makers

Cooperative mixed reality experience

Dream Makers

Cooperative mixed reality experience

Dream Makers

Cooperative mixed reality experience

Dream Makers

Cooperative mixed reality experience

Dream Makers

Cooperative mixed reality experience

Dream Makers

Cooperative mixed reality experience

Dream Makers

Cooperative mixed reality experience

Dream Makers

Cooperative mixed reality experience
Institution
Animationsinstitut of Filmakademie Baden-Württemberg
Project span
2016 – 2017
Director, Producer
Dimosthenis Gkantzos, Aleksandra Todorovic
Exhibitions
Gamezone at ITFS 2017, Stuttgart
Siggraph 2017, Los Angeles
Cilect 2017, Zurich
Brief
Dream Makers is a creative cooperation game in Mixed Reality for two players combining a dreamy immersive VR laboratory and a tablet interface that supplies all the necessary ingredients to create, what else? Dreams!
The tablet player and the VR player player act together – and not against each other:
the VR player gets some ingredients for dream objects. They must be held together in order to combine them to dream objects such as a unicorn. The tablet player delivers the ingredients to the VR space. If they make a mistake, they get punished physically.
Haptics play a meaningful role in this play and contribute decisively to the immersive experience.
This project was initialized by the Animationsinstitut as a compulsory project in the first semester of the third year of study. We had the task to create one interactive experience and one animated trailer out of the same topic. The animated trailer is the official trailer of the festival of animated film (ITFS) 2018.
The topic of Dream Makers is aligned with the Greek mythology which sees Morpheus as the God of Dreams. In Dream Makers, the tablet player incorporates Morpheus, depicted as an old laboratory. The VR player is his assistant. If they do not cooperate, they will not succeed.
Tasks
Technical Director
Creating communication network
Interactions VR, gameplay programming
Electronics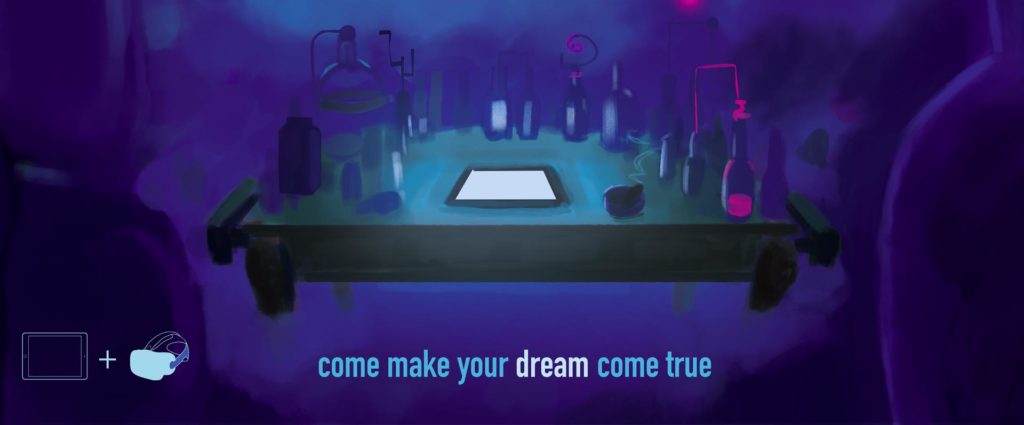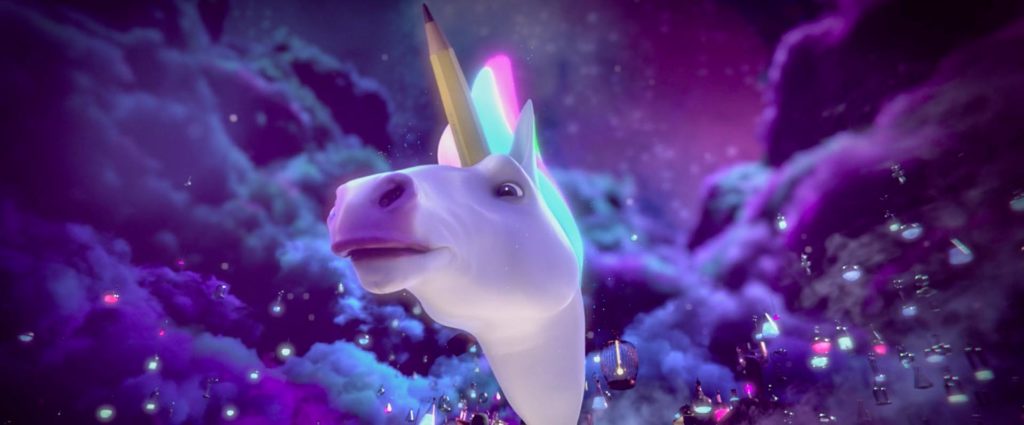 Official trailer for the festival of animated film (ITFS) 2018 in Stuttgart, Germany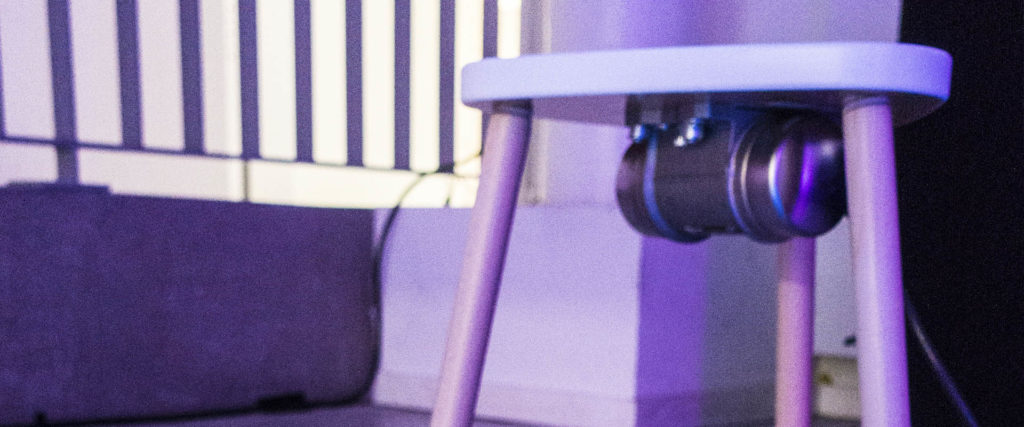 Time-lapse: Setting up Dream Makers